Les sorties jeux vidéo de novembre 2023 avec des jeux hyper attendus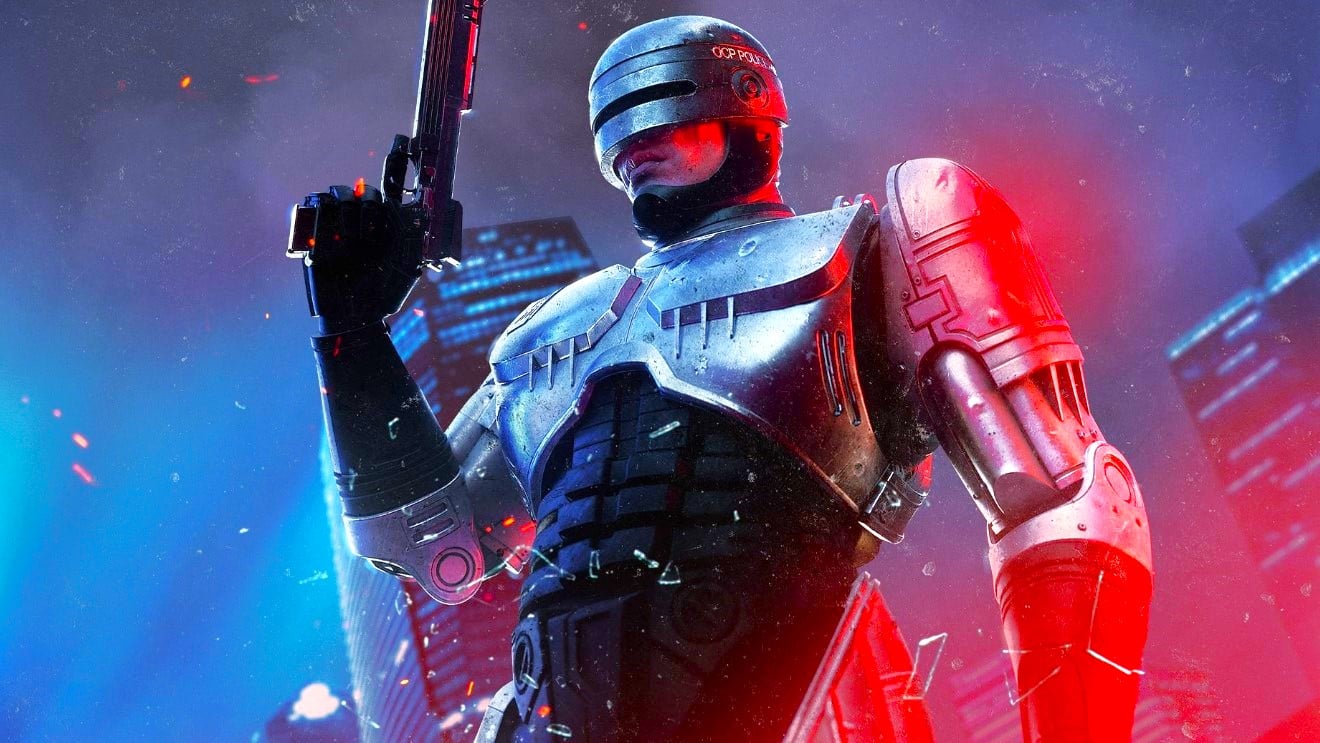 Après les folles sorties jeux vidéo d'octobre 2023, les éditeurs et constructeurs ont-ils encore des cartouches ? Oui et voici un listing des jeux de ce mois-ci.
C'est bientôt la fin de l'année, et si les plus grosses sorties jeux vidéo sont derrière les joueurs et les joueuses, il en reste encore un petit paquet pour ce mois-ci. Qui pour succéder à Marvel's Spider-Man 2, à l'exclu Switch Super Mario Wonder, Assassin's Creed Mirage ou encore Lords of the Fallen ? Vous allez revoir le plombier à la salopette rouge et bleue, des petits êtres bleus, participer à des courses sur des terrains accidentés, visiter le Japon depuis votre canapé, prendre le contrôle de robots ou encore flâner des heures durant avec plusieurs JRPG. Voici les sorties jeux vidéo de novembre 2023.
Des licences énormes de retour en novembre 2023
Le mois d'octobre 2023 a été une pure folie en termes de sorties jeux vidéo. Si Cities Skylines 2 a finalement énormément déçu avec sa finition des enfers, tous les titres attendus ont rempli leur rôle avec brio et certains peuvent même prétendre au trophée du GOTY. Le meilleur jeu des derniers mois qui sera élu à l'occasion des Game Awards, dans la nuit du 7 au 8 décembre 2023. Alors est-ce qu'une nouveauté de novembre 2023 peut prétendre au titre ? Ca parait clairement impossible vu la concurrence, mais il y a du monde.
Le temps fort de ces prochains jours, ce sera l'arrivée de Call of Duty Modern Warfare 3. Malgré les critiques récurrentes, le succès devrait être encore au rendez-vous, d'autant qu'Activision semble avoir pris en compte les retours de la communauté. RoboCop Rogue City, qui est déjà disponible sur consoles et PC, s'avère être une bonne surprise si le trip rétro ne vous rebute pas et que vous êtes fans du flic en armure. Les adeptes de RPG de tous types trouveront leur compte avec Super Mario RPG, le DLC Tales of Arise: Beyond the Dawn ou encore le remake du jeu Star Ocean: The Ocean Story dans les sorties jeux vidéo de novembre 2023.
Côté sport et bagarre, il y aura Football Manager 2024, EA Sports WRC, Naruto X Boruto Ultimate Ninja Storm Connections et le futur Yakuza Like a Dragon: The Man Who Erased His Name. Si vous aimez faire travailler vos méninges, The Talos Principle 2 vous tend les bras dès aujourd'hui et s'impose comme l'une des sorties jeux vidéo à ne pas rater ce mois-ci.
Liste des sorties du mois de novembre 2023
Song of Nunu : A League of Legends Story – 01/11 (PS5, PS4, Xbox Series, Xbox One, Switch, PC)
PlateUp! – 02/11 (PS5, PS4, Xbox Series, Xbox One, Switch, PC)
Les Schtroumpfs 2 : Le Prisonnier de la Pierre Verte – 02/11 (PS5, PS4, Xbox Series, Xbox One, Switch, PC)
Star Ocean: The Second Story R – 02/11 (PS5, PS4, Nintendo Switch, PC)
RoboCop: Rogue City – 02/11 (PS5, Xbox Series, PC)
Thirsty Suitors – 02/11 (PS5, PS4, Xbox Series, Xbox One, Switch, PC)
The Talos Principle 2 – 02/11 (PS5, Xbox Series, PC)
Quantum Error – 3/11 (PS5)
Wario Ware: Move It – 03/11 (Nintendo Switch)
EA Sports WRC – 03/11 (PS5, Xbox Series, PC)
Fashion Dreamer – 03/11 (Nintendo Switch)
Jumanji: Wild Adventures – 03/11 (PS5, PS4, Xbox Series, Xbox One, Switch, PC)
The Invisible – 06/11 (PS5, Xbox Series, PC)
Football Manager 2024 – 06/11 (PS5, PS4, Xbox Series, Xbox One, Switch, PC)
Tintin Reporter – Cigars of the Pharaoh – 07/11 (PS5, PS4, Xbox Series, Xbox One, PC)
Like a Dragon Gaiden: The Man Who Erased His Name – 09/11 (PS5, PS4, Xbox Series, Xbox One, PC)
Tales of Arise: Beyond the Dawn DLC – 09/11 (PS5, PS4, Xbox Series, Xbox One, PC)
Call of Duty: Modern Warfare 3 – 10/11 (PS5, PS4, Xbox Series, Xbox One, PC)
Hogwarts Legacy – 14/11 (Nintendo Switch)
Goldorak : Le Festin des Loups – 14/11
Flashback 2 – 14/11 (PS5, PS4, Xbox Series, Xbox One, Switch, PC)
Jagged Alliance 3 – 16/11 (PS5, PS4, Xbox Series, Xbox One)
Naruto x Boruto Ultimate Ninja Storm Connections – 17/11 (PS5, PS4, Xbox Series, Xbox One, Switch, PC)
The Walking Dead: Destinies – 17/11 (PS5, PS4, Xbox Series, Xbox One, Switch, PC)
Persona 5 Tactica – 17/11 (PS5, PS4, Xbox Series, Xbox One, Switch, PC)
Super Mario RPG – 17/11 (Nintendo Switch)
Warhammer Age of Sigmar: Realms of Ruin – 17/11 (PC)
Biomutant – 30/11 (Nintendo Switch)
Toutes les sorties jeux vidéo de 2023
â nba 2k22 vc glitch 100k per
is there gift cards for shein
fire kirin free money credits
fire kirin distributors select
download war robots free for p
black mod share best site hack
free 10 play for riversweeps b
daily gift bigo live hack che
survivor io codes active febru
bingo blitz plus club welcome
8 ball pool free coins today
How to get 10,000 a-pass and g
nba 2k23 free 35k virtual curr
fire kirin app Free money and
How to get FREE UNLIMITED epis
download fire kirin money hack
THE BEST APPS TO GET COINS IN
survivor io hack mod unlock al
fire kirin free money and cred
livu free coins livu app unlim
fire kirin login go to your ph
FREE 100,000 money and credits
Get Free fire kirin money and
fire kirin Free money and cred
how to get platinum in war rob
episode app free pass and gems
how to get a shein gift card f
How To Get Episode Free Gems &
free shein gift card kaufen
how to get free gold in war ro